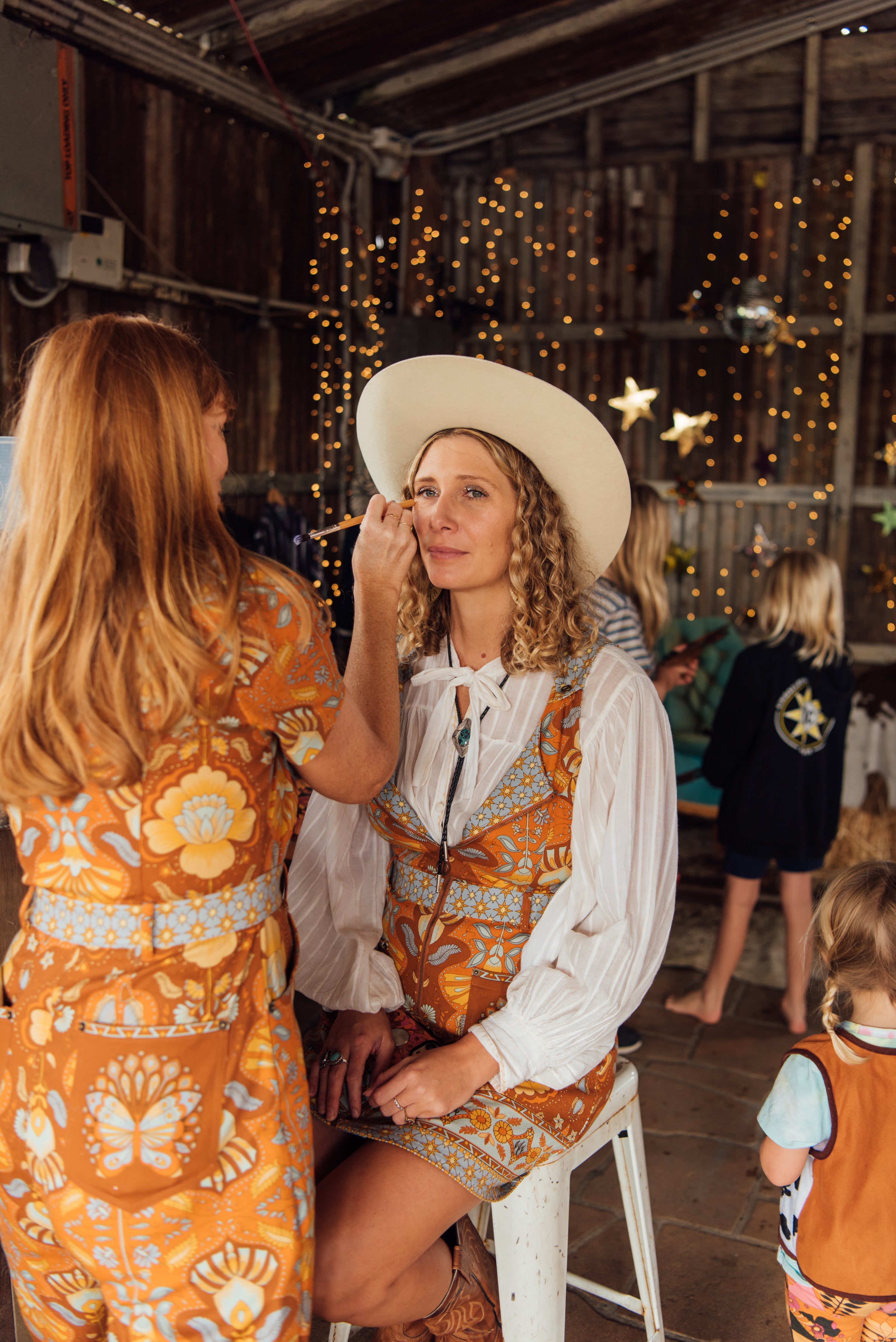 This Splendour in the Grass weekend we joined the wonderful
Nine Lives Bazaar
team to for a hoedown to remember!  Glotatts Rada Priya added the sparkle, using our biodegradable range of glitters in the colours
Ocean Blue, Gimme Gold, Fuchsia Fusion
, and our favourite;
Unicorn Dust
---
"The inspirations for my designs draw on my personal style and how I like to wear body jewellery. Subtle statement pieces with a touch of romance. As a wedding dress designer and a mother, these two roles reflect in each design. Intricate floral and gem motifs that can be worn as ear cuffs and necklaces without curious little hands pulling at the delicate jewellery. White and Turquoise compliment the metallic hues and sparkle on any skin...
---
Night 5 at Virgin Australia Melbourne Fashion Festival was the surprise party of the event! InStyle Magazine presented the runway for their 15th Anniversary, and it was dessert for breakfast lunch and tea. GLOTATTS met with all the pre show beauties, giving out our tattoos and snapping a few of them to share with you. 
Inside the bubbles flowed as we sat front row and took in the runway featuring Macgraw, Arthur Galan, Thurely and the divine Camilla - who almost had us on our feet cheering with delight. The models came out with giant balloons...
---
As autumn seeps into the Melbourne air, a certain excitement begins. Melbourne Fashion Festival has taken hold of the city. Formally sponsored by L'Oreal, this year Virgin Australia is at the helm, and curiosity is evident with all the Fashion Festival veterans. One could say that we, the girls of GLO TATTS are part of this dedicated following, having not missed a single year at this event since relocating from Byron Bay over 8 years ago. Despite world travel, starting families and busy schedules, somehow we find ourselves submitting to the pull of the...
---
"We decided on a little impromptu photoshoot while on our picnic last week.
The weather was crisp, the scene was amazing, Sahana was in her element playing amongst the pebble beach, Saci was wearing her GloTatts, and just happened to also have her favourite Spell & the Gypsy Collective bikini on hand - this is the result.
Our muse, Ariel, wished for legs so she could be with her prince"
---