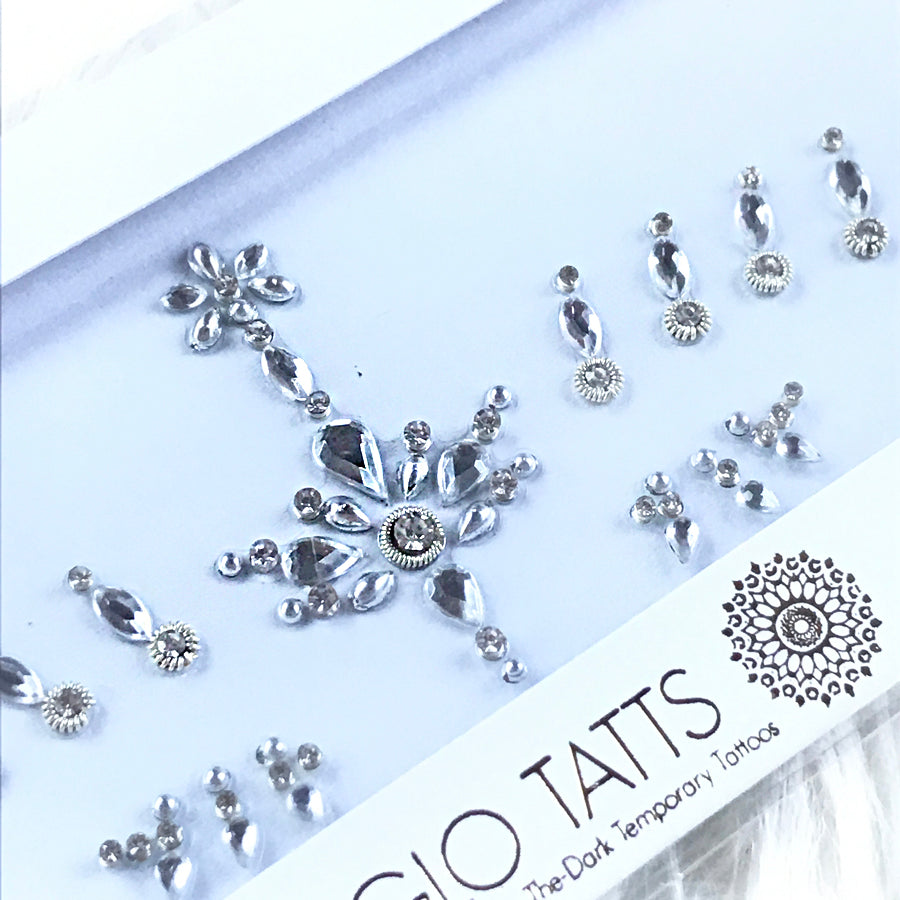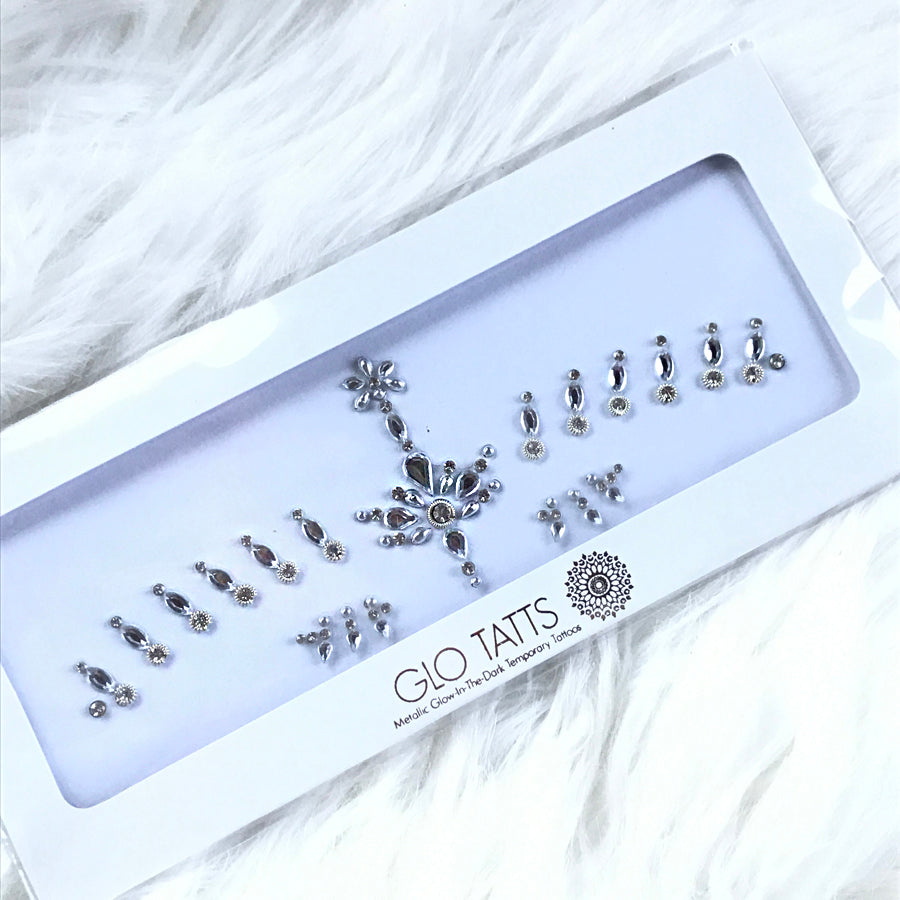 GLO Bindi Dipti Face Gems दीपति
Here she is DIPTI दीपति   meaning 'Light' in ancient Sanskrit. Hand designed by us, we first sketched this beauty for our SPLENDOUR pack which contains this forehead design in a temporary tattoo in white. We loved it so much we decided to turn it into an intricate crystal bindi that you can re-create and play with
DIPTI दिव्या  Face Gems contains:
Ready to use gems

Gold centre piece

12 gems to place above your eyes

6 gems to place under your eyes

ALSO Available in GOLD
Designed with love in Australia. Hand made in Mumbai, India. 
For styling tips, follow us on our Instagram
A bindi (Hindi: बिंदी, from Sanskrit bindu, meaning "point, drop, dot or small particle") is a dot worn on the centre of the forehead representing beauty, focus and love, a red dot worn commonly by Hindu and Jain women also signifies marriage. It is also described as "the sacred symbol of the cosmos in its unmanifested state" and is known as the third eye chakra
Please note orders take 1-3 days processing time to be sent out.  ("all good things come to those who wait") All GLO TATTS® are non toxic and safe for skin.
Every purchase comes with FREE SHIPPING this is a standard service via air mail Australia Post and can take up to 4 weeks to arrive internationally. If you would like tracking on your order please select Express or Registered Shipping option at the checkout.