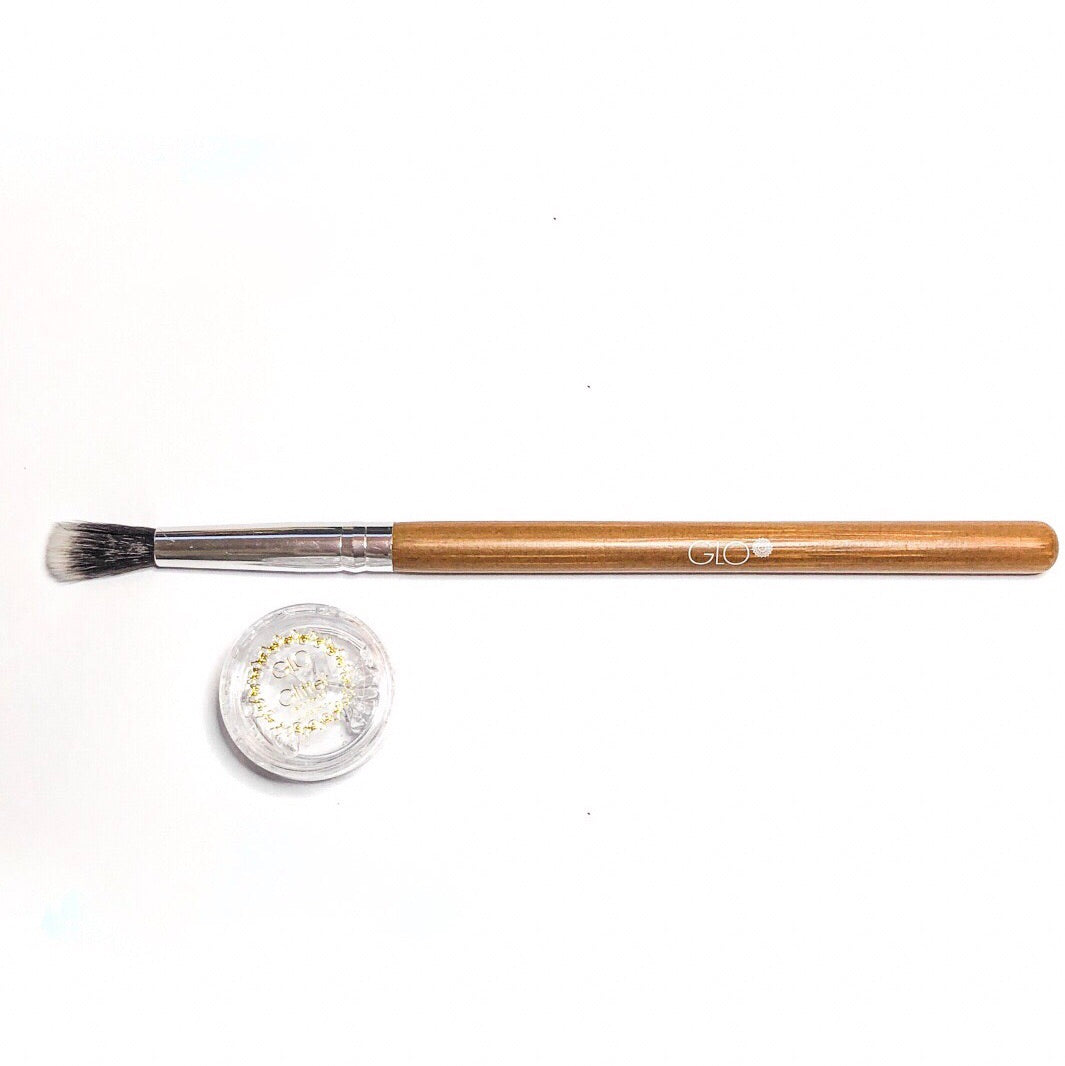 Glow Glitter Fix Gel and Applicator Brush
Need your glitter to stay put! Get our MUST-HAVE Glitter Fix Gel and GLO Bamboo Application brush.
*Please note that GLO Glitter orders already come with both our Glitter Fix Gel AND Bamboo Application Brush
Includes:
5g pot of glitter fix gel adhesive
Application brush in sustainable bamboo with soft lush bristles 
How to apply:
Apply a small amount of glitter fix gel to your skin or hair and use brush provided to apply the glitter over the fix gel.
Beauty bloggers are RAVING about our glitter fix gel;
"The only glitter adhesive that ACTUALLY works" - The Official Glitter Pig
"My favourite glitter fix gel is by @glotatts" - Rowi Singh
GLO Glitter fix gel is safe for skin. Avoid contact with eyes and do not ingest. Always spot test before using, especially if you are allergic to adhesives.