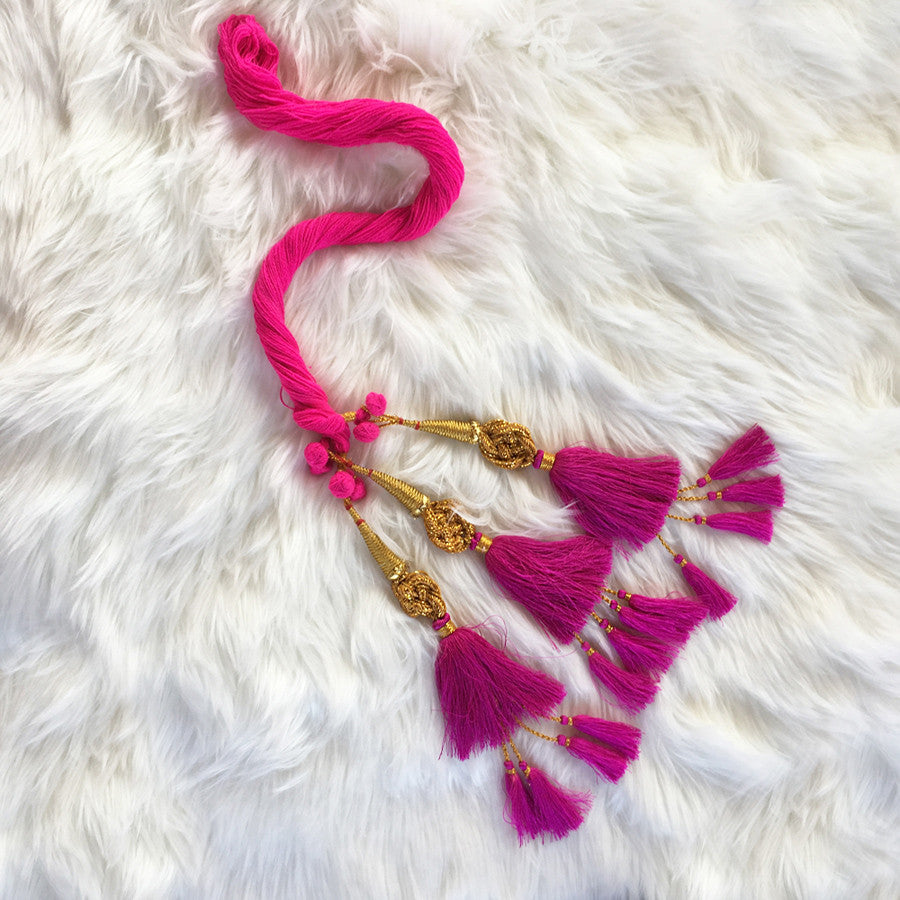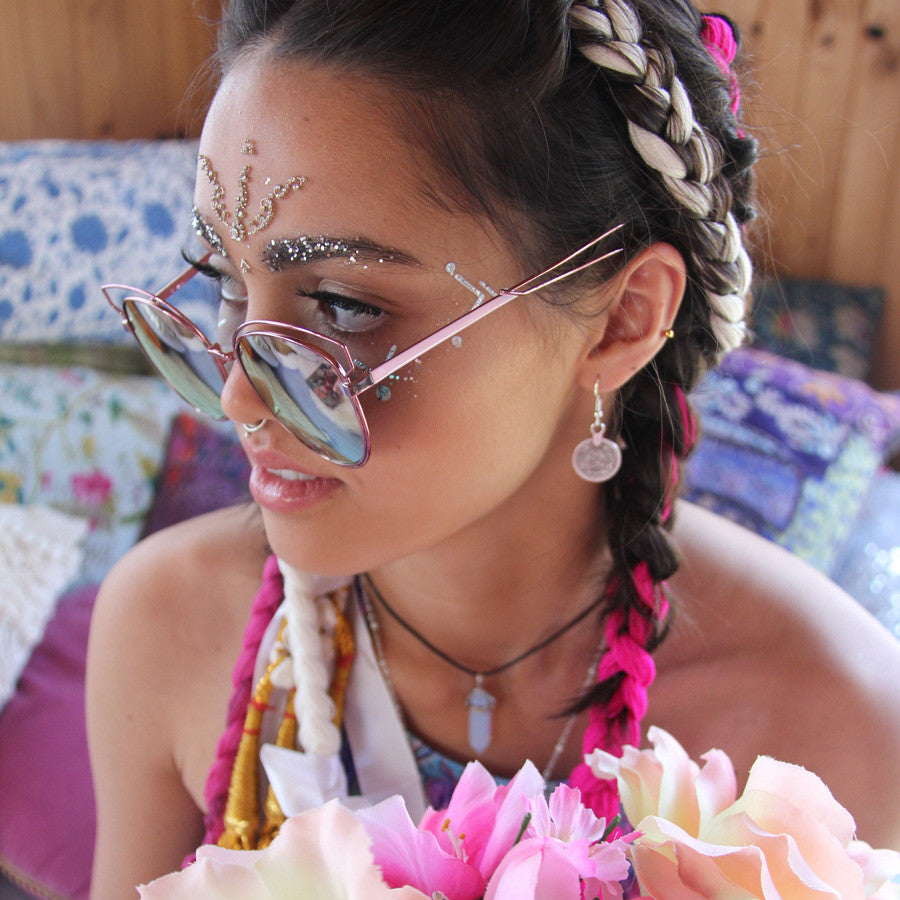 GLO Paranda - Indian Hair Braid Pink
Introducing our custom range of Paranda चोटी करना (also known as Parandi) that are hand made with love in Punjab, India. *Traditionally worn at celebrations and weddings, the Indian hair braid makes hair longer, thicker and adds gorgeous festive beauty into your mane. 
PINK with gold hues

Single braid comes with three sections of strands to easily braid into your hair

80cm long in total (50cm braids & 30cm tassels)

Suitable for short to medium length hair - long hair if braided from base of the neck

Tassels can be removed 
We offer a discount for a pair Paranda Hair Braids, so you can braid your hair in different styles.
For styling tips, follow us on our Instagram
Please note orders take 1-3 days processing time to be sent out.  ("all good things come to those who wait")
Every purchase comes with FREE SHIPPING within Australia this is a standard service via air mail Australia Post and a flat rate international shipping fee that is charged upon checkout. We also offer Express or Registered Shipping option at the checkout.
*At the time of her wedding, the bride is given seven auspicious things by her parents. All these dowry items are used for adornment of the bride, and are reflective of some or the other handicraft, such as the embroidered Phulkari cloth, the pieces of jewellery, tikka and nath and the hair accessory, Paranda.