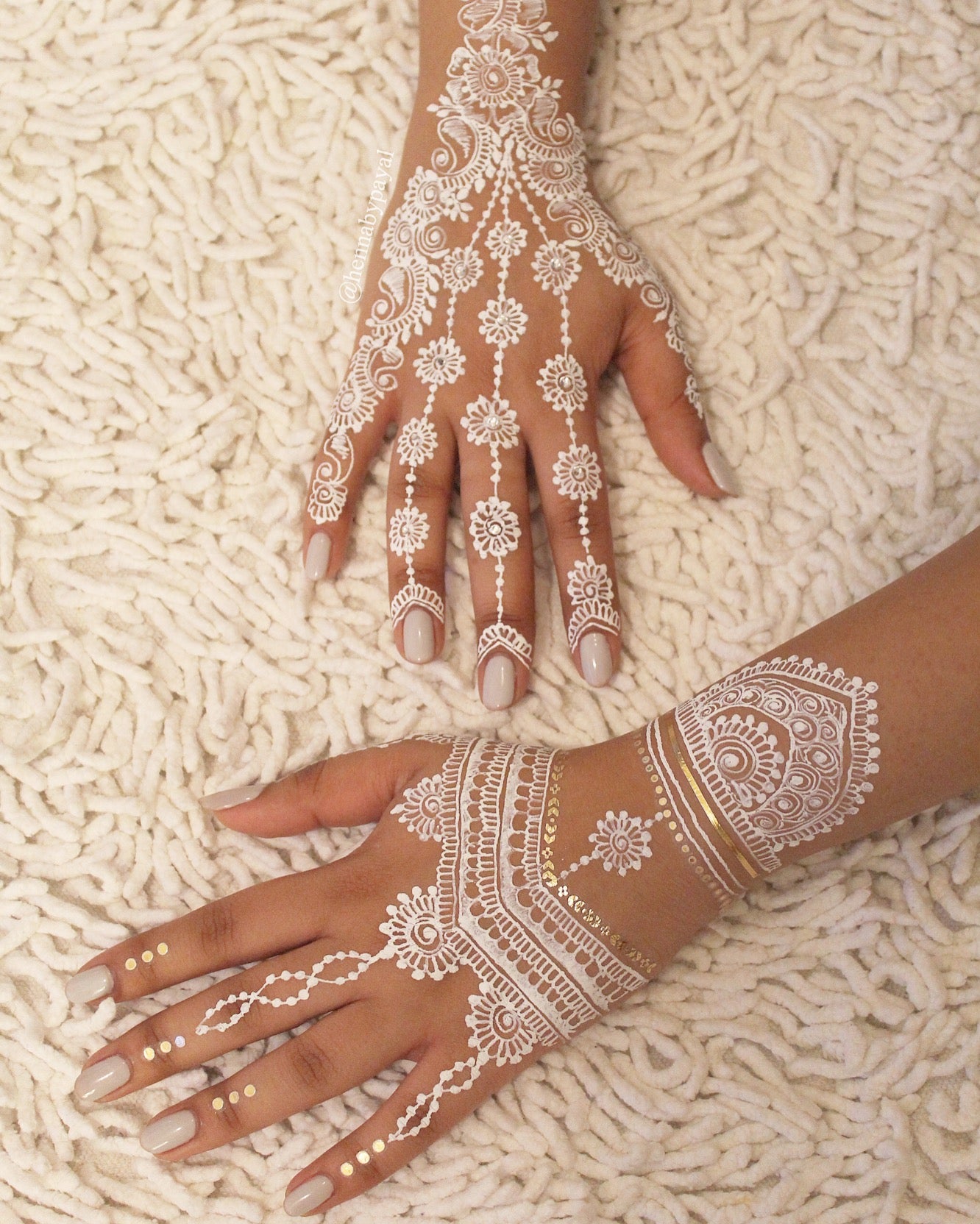 Growing up in a Hindu religion, the art of Mehndi or Henna has been something that has always captivated me. The intricate detail in the art and the stories that can be told not only through the strokes of thick henna paste but the placement on the body is wonderfully fascinating.
When designing my very first tattoo pack, naturally henna was where I drew my most inspiration from and you can see that in all of the tattoo packs that have come from GLO TATTS in the past...
---
We just can't get enough of the delicious fabrics & prints by our beautiful friends at Spell & The Gypsy Collective. So for Saturday in the Grass, we collaborated so that all our GLO girls were rocking the current Spell collection. Cue "Spell Skirt Swish"
---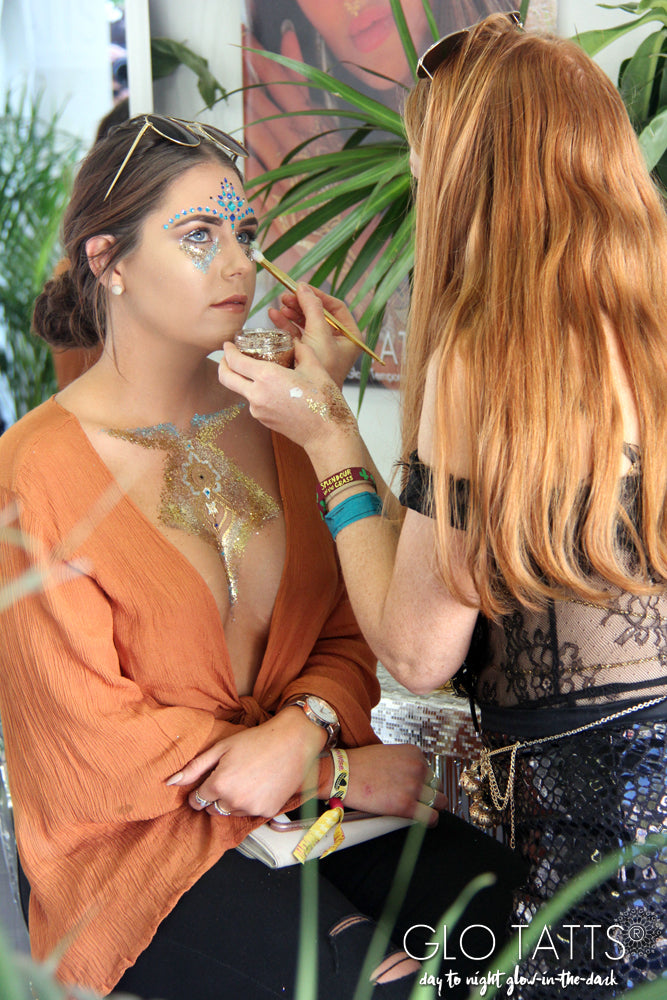 With Burning Man just around the corner in the US, we've got all the feels of Splendour in the Grass rushing back. Its only been a mere 3 weeks, and metaphorically speaking, we still haven't shaken all the glitter out of our hair. 
For our Friday trade we stepped into the shadow of the previous days 'mermaid/unicorn' inspired looks, opting for a more little more flirt in slinky pieces by Grace Bijoux, We are Submarine, HerPony, Ghetto The Label, RadaPriya + more
We sparkled using our Bindi's, Glitters, Tattoo's & Hair braids in shades of precious metal
Read the article →
---
There's nothing that screams long, hot, summer quite like this amazing Ship Wrecked shoot by
Jasmyn Eliza Designs
, featuring GLO TATTS
Crystal Bindi's
and our signature
Glow in the Dark Glitter
---
Ever since Splendour in the Grass Music Festival we have been obsessed with finally creating our very own GLO Glitter, we searched high and low to find a manufacturer who would help us bring our dream of Glow in the Dark Glitter to life, and in the end we settled with two companies who sell high quality ingredients that are shipped to us in Melbourne and we create this Glow-in-the-Dark magic ourselves, using cosmetic grade materials, so you can you use them on your body
---