We just can't get enough of the delicious fabrics & prints by our beautiful friends at Spell & The Gypsy Collective. So for Saturday in the Grass, we collaborated so that all our GLO girls were rocking the current Spell collection. Cue "Spell Skirt Swish"
---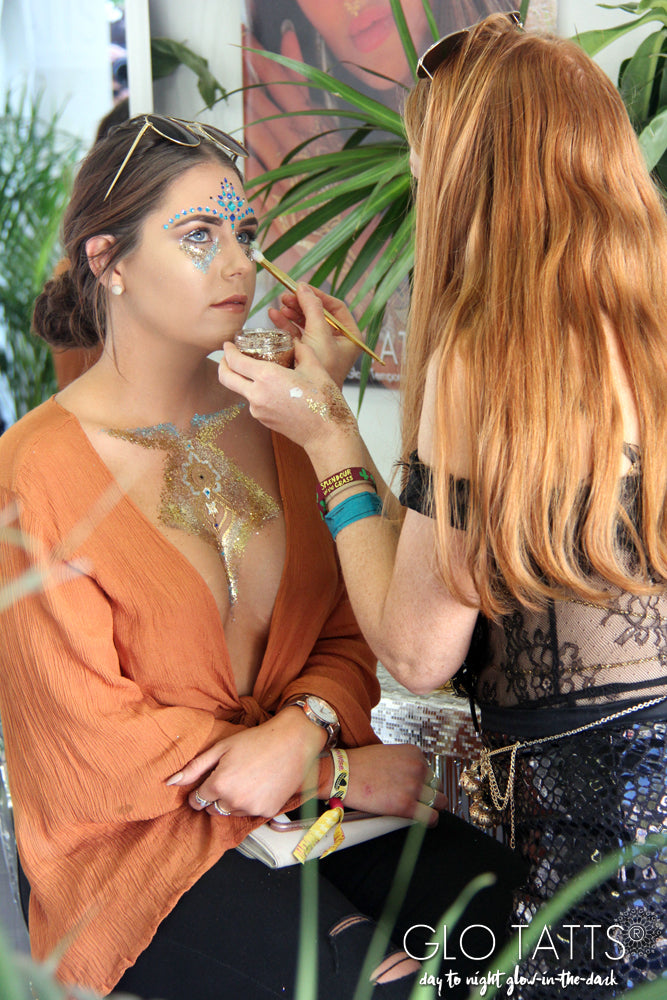 With Burning Man just around the corner in the US, we've got all the feels of Splendour in the Grass rushing back. Its only been a mere 3 weeks, and metaphorically speaking, we still haven't shaken all the glitter out of our hair. 
For our Friday trade we stepped into the shadow of the previous days 'mermaid/unicorn' inspired looks, opting for a more little more flirt in slinky pieces by Grace Bijoux, We are Submarine, HerPony, Ghetto The Label, RadaPriya + more
We sparkled using our Bindi's, Glitters, Tattoo's & Hair braids in shades of precious metal
Read the article →
---
Splendour in the Grass officially marks our 1 year anniversary! (cue fireworks) We have had the most incredible year and still sometimes have to stop and take it all in, I don't know if I believe in luck as much as I do in hard work, but we have certainly been sprinkled by the good luck fairy in the last 12 months, don't get me wrong we have put plenty of elbow grease into this passion project and watched it grow from it's infancy, but the little and sometimes HUGE wins along the way, surely have to be...
---
Coachella was captured perfectly by style blogger Sarah Loven of
Ready
Gypset
Go
this beauty and fellow blogger and jewllery artist Corina Brown of
Wild
and Free
Jewellery both adorned in GLO TATTS for the greatest festival on the U.S continent. Head over to the
SPELL
blog to see all the captures and an exclusive catch up with Sarah Loven
xx
xx
Read the article →
---
"The inspirations for my designs draw on my personal style and how I like to wear body jewellery. Subtle statement pieces with a touch of romance. As a wedding dress designer and a mother, these two roles reflect in each design. Intricate floral and gem motifs that can be worn as ear cuffs and necklaces without curious little hands pulling at the delicate jewellery. White and Turquoise compliment the metallic hues and sparkle on any skin...
---