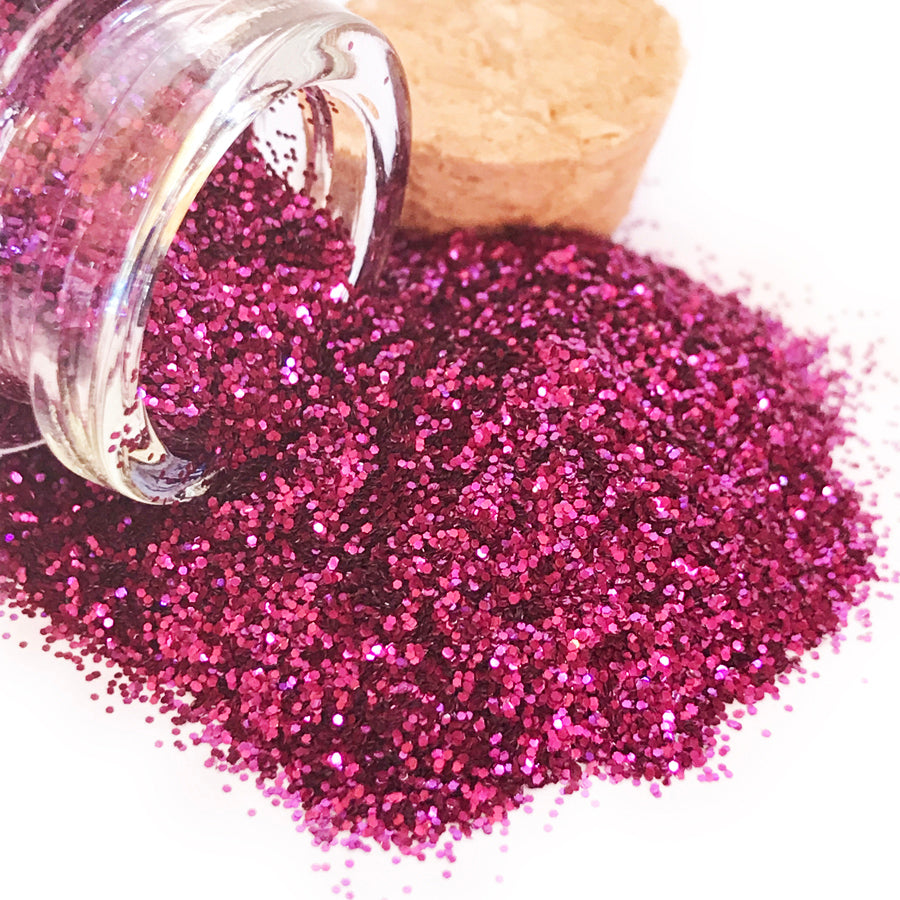 BIO GLO® - Biodegradable Glitter - Fuchsia Fusion
Say HELLO to our ah-mazing NEW Biodegradable Glitter! She's vegan, cruelty free and 100% biodegradable. That mean she is safe for Mother Earth in all her glory!
Fuchsia Fusion BIO GLO® purple
Comes in a recyclable and reusable 12g pot with a screw lid
Every order comes with a high quality eco bamboo application brush and GLO carry bag

One application brush and bag comes with each order - you can purchase more brushes and gel 

here

100% Biodegradable, vegan and cruelty free



*BIO GLO can be used with moisturiser, vaseline, coconut oil, liquid makeup, hair gel etc to help it adhere to your skin
You can now sparkle without the guilt of impacting the environment as conventional PET glitter does! #yay
Normal glitter can take up to 500 years to biodegrade, 500 years! It almost always ends up down the drain and into our water ways and killing marine and plant life in our oceans
BIO GLO® is Certified compostable, biodegrades in marine and waste water (ocean safe baby!) All raw materials are from renewable resources, no GM ingredients, cosmetic grade and safe to use on skin. It has the same high reflective effects as PET glitter, but is soft and non irritant 
A truly environmentally friendly alternative to PET based glitters.
Smooth and soft, unlike normal PET glitter
A little goes a long way!
Premium cosmetic grade
non-toxic & child safe
non-flammable
non-harmful to ingest
safe for marine life and wildlife
cruelty free and vegan
sustainably sourced ingredients
Get full BIO GLO FAQs here